Need Personal Loan ?
Fast. Convenient. Safe !
Personal loans, unlike secured loans, have higher interest rates. You are not required, however, to offer any collateral to secure your loan. The main feature of a personal loan is the fact that it is not secured by any collateral. By the term "collateral" we mean a certain type of property or asset, like a car or a home that a borrower has to provide so that a lender could secure a loan if a borrower fails to repay it.
Personal loans are otherwise called "signature loans" or "unsecured loans", as they are backed up only by a customer's obligation to pay the money back.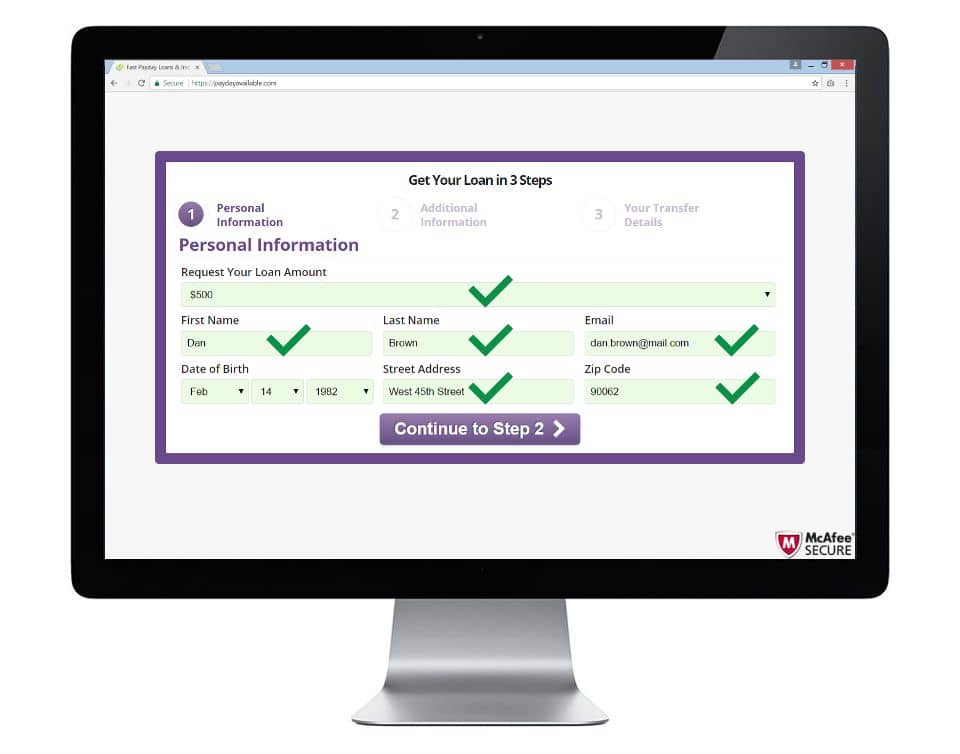 Fill out an online application form that you can find on the website. The information you need to submit concerns your employment status, your monthly income and your contacts.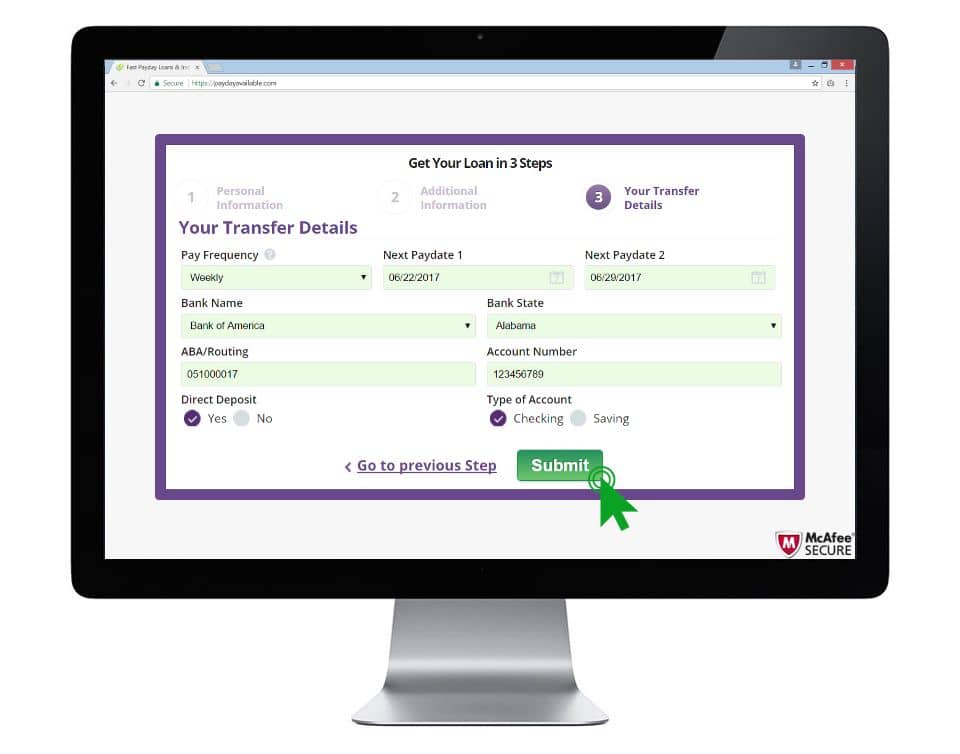 Submit your application secured with SSL certificate and let us work for you. We cooperate with licensed OLA approved lenders.
Get a Loan
The application process is fast and simple, you have to give detailed answers to the lender's questions and give confirmation of your credit history and employment.
Trust and Convenience
Such type of credit is generally issued for a term ranging from one to five years and is accompanied by a fixed interest rate. The amount of unsecured loans usually varies from $1,000 to $35,000.

Online Loan Process

Easy and Secure Application

Minimum Requirements Needed

Quick Decision After Submitting

Money is Deposited to Your Account

Licensed Direct Lenders
How Personal Loan Process Works
We do not operate as a direct lender. Nevertheless, although there is no guarantee of a 100% approval, we do our best to match our customers with the best personal loan lenders so that they could get the most suitable deal.
Where can you use a personal loan? - For any purpose you like, be it debt consolidation, medical costs or emergency payments, there are no strings attached. It is necessary, however, to compare different types of financing and find the right one. For instance, when you buy a car, it makes sense to consider a secured auto loan because it may be cheaper. Unsecured loan interest rates are lower that those of credit cards, and personal loans, as they have fixed rates and fixed payment schedule, look more attractive in terms of budgeting.
Personal loans are known as unsecured ones. It means that such loans are supported only by a customer's obligation to pay and their creditworthiness. As there is no property as collateral for the loan, the process of making a decision and receiving funds goes fast.
Personal loans look safer than credit cards due to their fixed interest rates and fixed payment schedule. By obtaining a personal loan you also improve your credit score as installment debts are considered to be more favorable than credit card debts.
Are you looking for a suitable personal loan? We are ready to help you out! Not sure that you will get approval because of a low credit score? We can find the right lender for any consumer regardless of their credit history. The money will be at your disposal within one business day.
PaydayAvailable.com is the right place to get a fair personal loan. We are at your service 24/7 and ready to help in case of financial emergency.